Battery Services
at Honda of Serramonte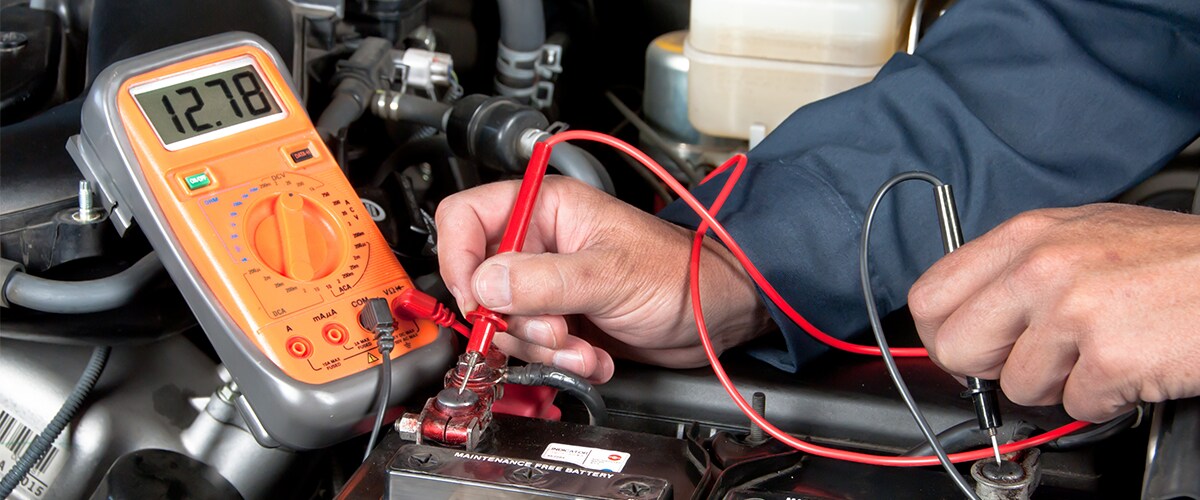 When Your Battery Needs Maintenance, We Are Here for You in Colma, CA
If you own a new or used Honda in the Colma, CA area, you might not know that your battery requires maintenance in order to ensure its longevity. While the deterioration batteries undergo is common knowledge, what you might not know is that your battery can be maintained, similar to an oil change, to ensure it maintains proper electrolytes and will last for the typical half-life of a car battery, which can be up to seven years. Fortunately, you need not worry because we here at the on-location service center at Honda of Serramonte are here to help, schedule a service appointment for maintenance today!
Why Go Through Honda of Serramonte?
While battery maintenance is a fairly common auto operation procedure, it is highly recommended that yours be performed by fully-certified Honda mechanics who know this brand best. Whereas many mechanics may try to upsell you on replacing your battery outright, a Honda mechanic will ensure that the battery carries a full charge, maintains electrolyte balance, and remains in pristine condition.
How Often Should My Battery Be Maintained?
As Honda batteries are built to last, proper maintenance can ensure they carry a good charge for as long as possible. Maintenance on a battery can be requested when you make your regularly-scheduled service appointment, so be sure to check with your owner's manual to confirm when your new or used Honda is due for a tune-up.
Consequences of Unmaintained batteries
If left unmaintained, your Honda battery may accumulate excess corrosion and acid leakage when the battery begins to deteriorate. Without proper maintenance and electrolyte intake, the battery can shut down, cause certain electrical functions like headlights not to function as properly, and can cause the vehicle to shut down or not start at all.
Schedule an Appointment Today!
Our service center technicians are standing by to help you, schedule a service appointment or utilize our quick and simple express service to get your battery maintained today. Honda of Serramonte is located in Colma, CA and we look forward to seeing you!
Hours
Monday

7:00 AM - 6:00 PM

Tuesday

7:00 AM - 6:00 PM

Wednesday

7:00 AM - 6:00 PM

Thursday

7:00 AM - 6:00 PM

Friday

7:00 AM - 6:00 PM

Saturday

7:00 AM - 6:00 PM

Sunday

Closed