Brake Services
at Honda of Serramonte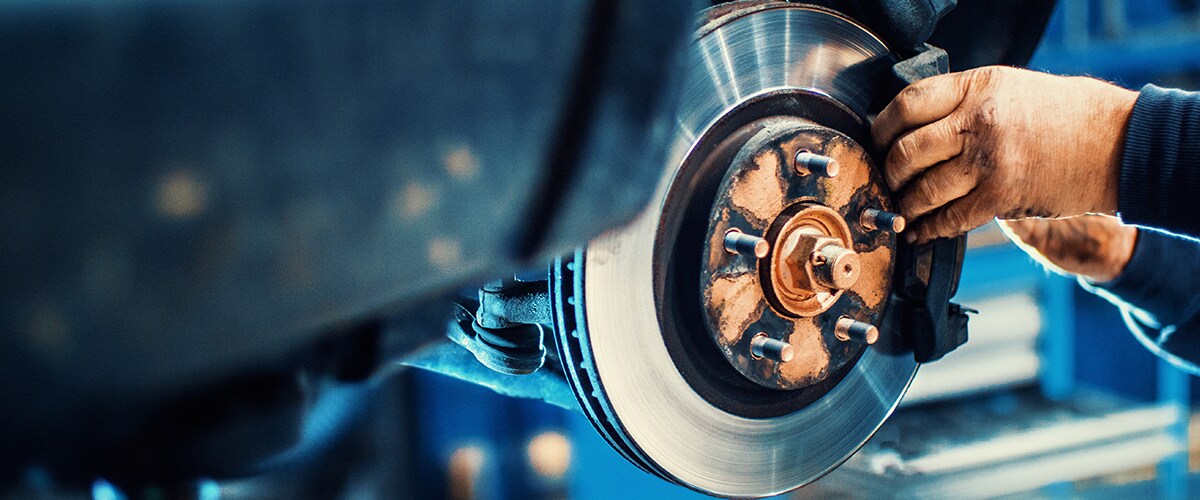 Your Brakes Could Be Due for Inspection and Replacement, Service Your Honda Today!
The brakes on your car are one of the most essential components, providing immediate stopping power and preventing accidents every day! However, you may not know that your Honda brakes, whether new or used, deteriorate over time. Brake fluid is often required, but the brake pads and calipers can wear on thin especially when driving regularly through cities like Daly City and San Francisco. Fortunately, when your brakes need maintenance, inspection, and replacement, our service center is just a few clicks or a call away at Honda of Serramonte on Serramonte Blvd in Colma, CA!
How Long Do Honda Brakes Last?
More often than not your Honda brakes will last anywhere from 25,000 to 60,000 miles. However, there are a number of factors that can influence this, one being that brakes vary between new and pre-owned models. Another important factor is the frequency with which you drive and the amount of times in a given day you have to apply the brakes. If you are someone who frequently commutes in and out of cities like San Francisco, your day-to-day braking habits may be more frequent, so your brakes might not last as long as those with a shorter daily drive.
Why Choose Honda of Serramonte?
As with any other part like an oil filter, replacement bulb, fan belt, or air filter, a genuine Honda part is the most compatible to fit your Honda and is built to last. Our mechanics also know the Honda brand best and are certified by Honda, so they can not only perform brake inspections with expert knowledge, they can also run a multipoint inspection on your vehicles while you are here in Colma, CA to diagnose any outstanding issues so that they may be addressed and resolved with you. They can also provide you with helpful feedback on what you can do to ensure your brakes as long as they are supposed to.
Schedule a Service Appointment Today!
Your brakes are essential to your Honda so when the time comes, schedule a brake pad inspection through Honda of Serramonte for peace of mind knowing when you need new brake pads and other related parts. Schedule an appointment through our online portal and come see us today in Colma, CA!
Hours
Monday

7:00 AM - 6:00 PM

Tuesday

7:00 AM - 6:00 PM

Wednesday

7:00 AM - 6:00 PM

Thursday

7:00 AM - 6:00 PM

Friday

7:00 AM - 6:00 PM

Saturday

7:00 AM - 6:00 PM

Sunday

Closed